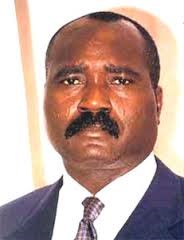 Lucky Nosakhare Igbinedion was born on May 13, 1957. He was the governor of Edo State between 29 May 1999 and 29 May 2007.
Lucky attended the University of Wyoming, Laramie (1982) where he became a licensed marketer. Later, he obtained an MBA from the Jackson State University, Mississippi in the United States in 1983.
Lucky Igbinedion was appointed Chairman of Oredo Local Government Area in Edo State in 1987, a position he held until 1989. In 1999, he was elected the governor of Edo State, and was later re-elected in 2003 for another term of four years.
He was Chairman of the Nigeria Governors' Forum from 2006 to 2007.